Deep Rooted is a high-fashion streetwear cloathing brand, based in Atlanta, GA. Inspired by everyday life, Deep Rooted seeks to connect its customers to nature and their ineer selves. The brand's core values include diversity, sustainability and inclusivity. All Deep Rooted clothing pieces are manufactured in the U.S.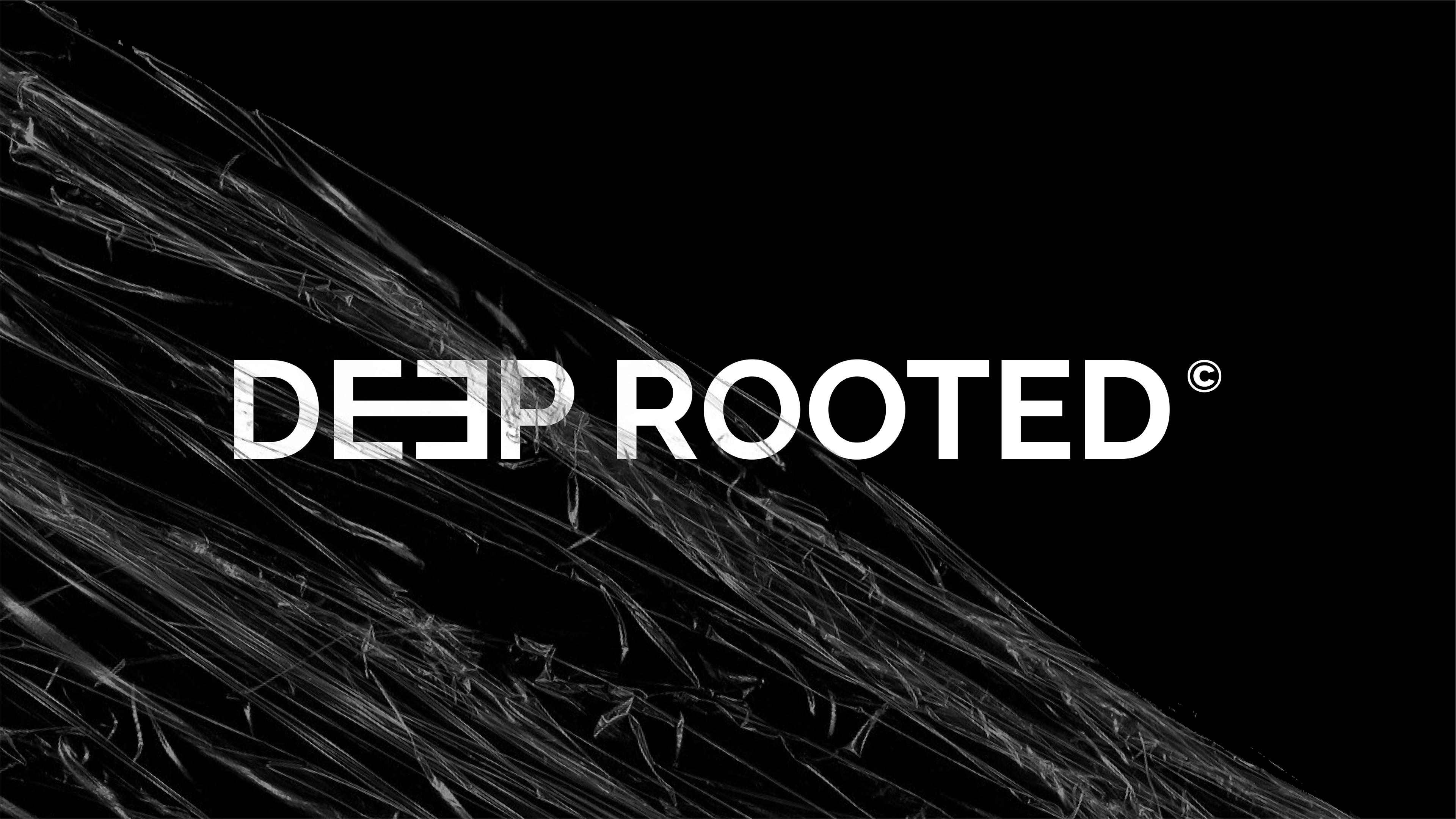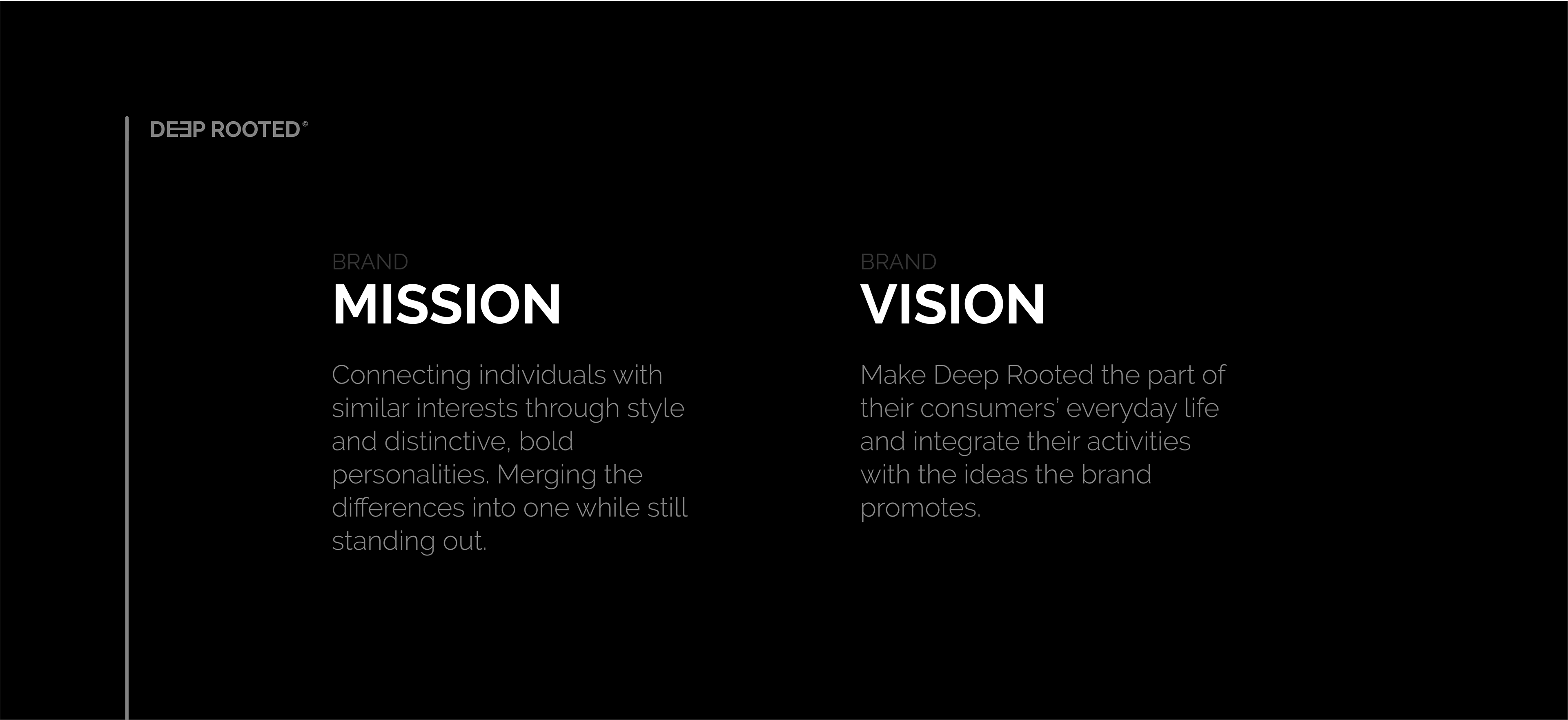 The slogan is inspired by the brand's name  — Deep Rooted — something that connects you to the core.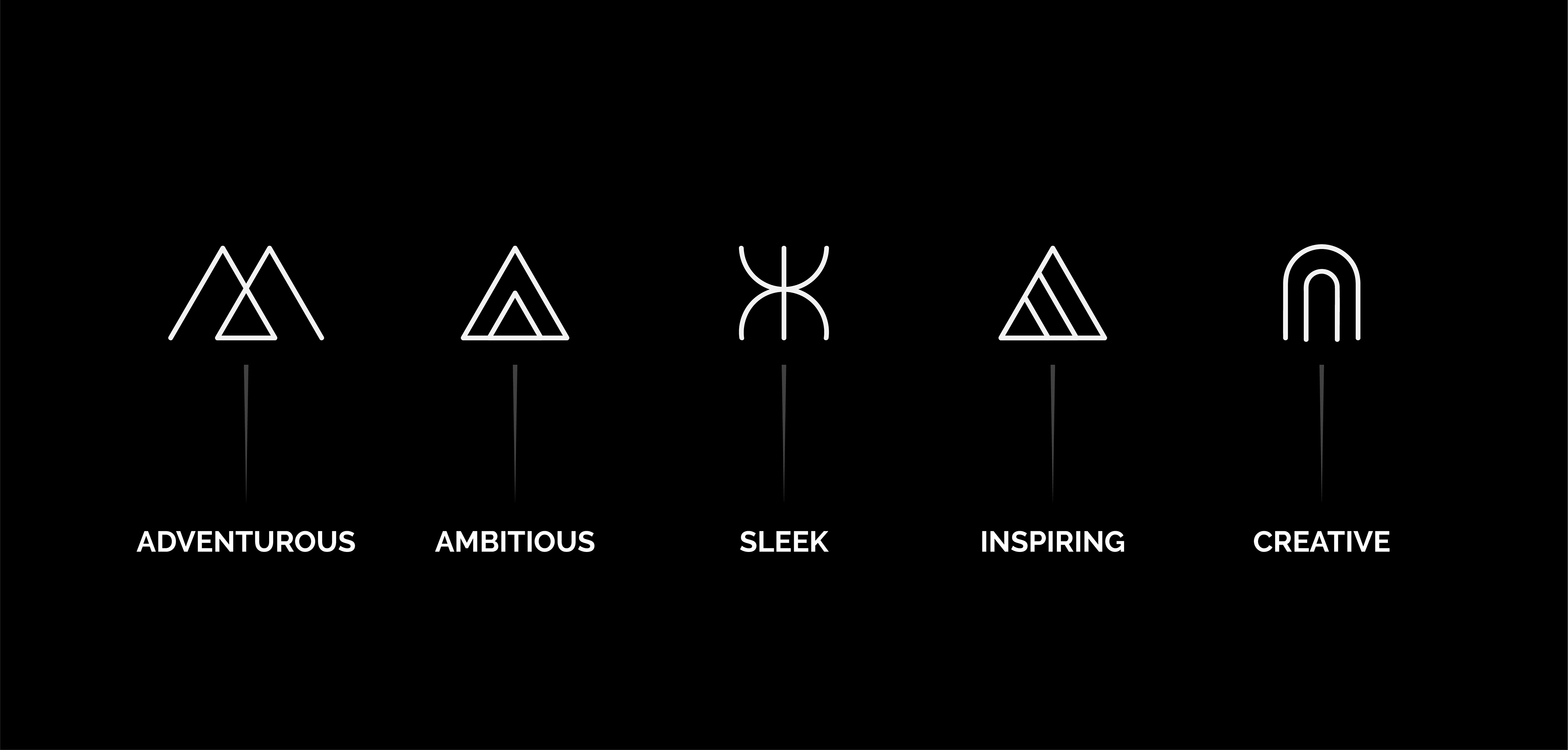 When describing the brand, five different adjectives were used (see photo above). This led to the creation of five different collections to choose from — the freedom of the customer deeply affects their choice. Each collection has its own assigned glyph which makes it recognizable from other collections.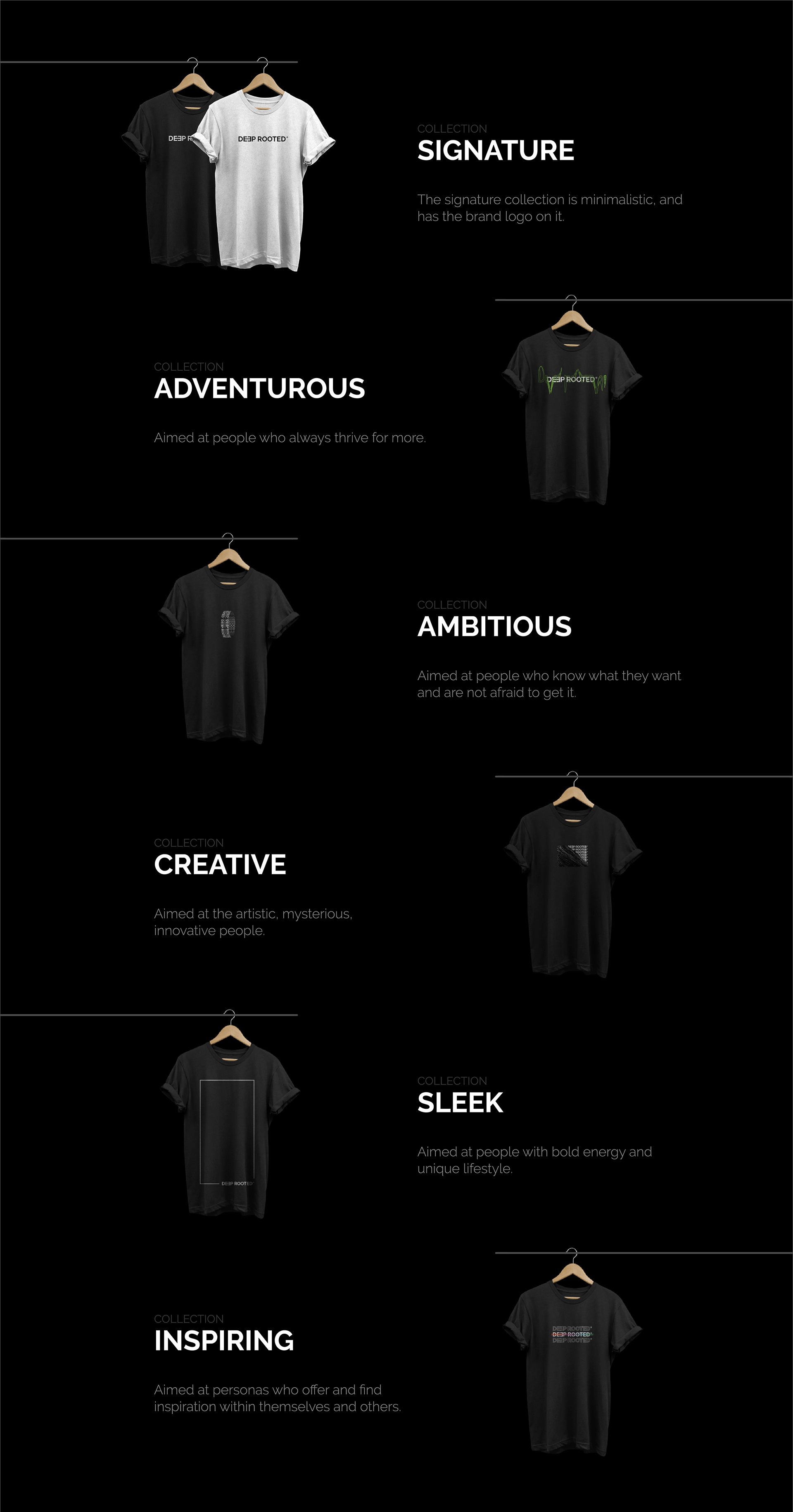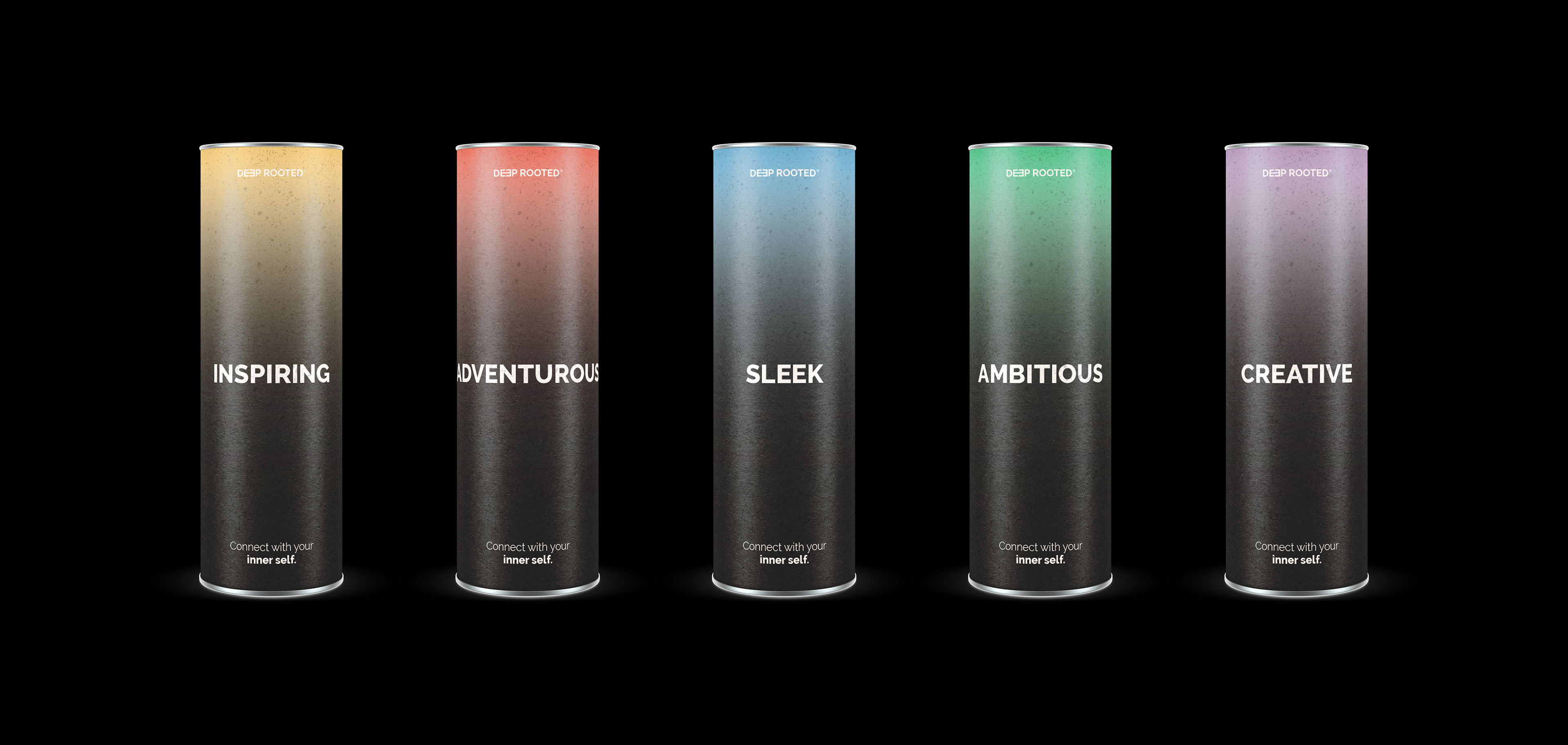 Colors on the pacakging represent each collection's meaning.
Yellow

(Inspiring) — Inspiring, optimistic, bright, fun
Red

(Adventurous) — Sticking out, bold, statement
Blue

(Sleek) — Dependable, trustworthy, strength
Green

(Ambitious)  — Growth, peace
Purple

 (Creative)  — Imaginative, creative, artistic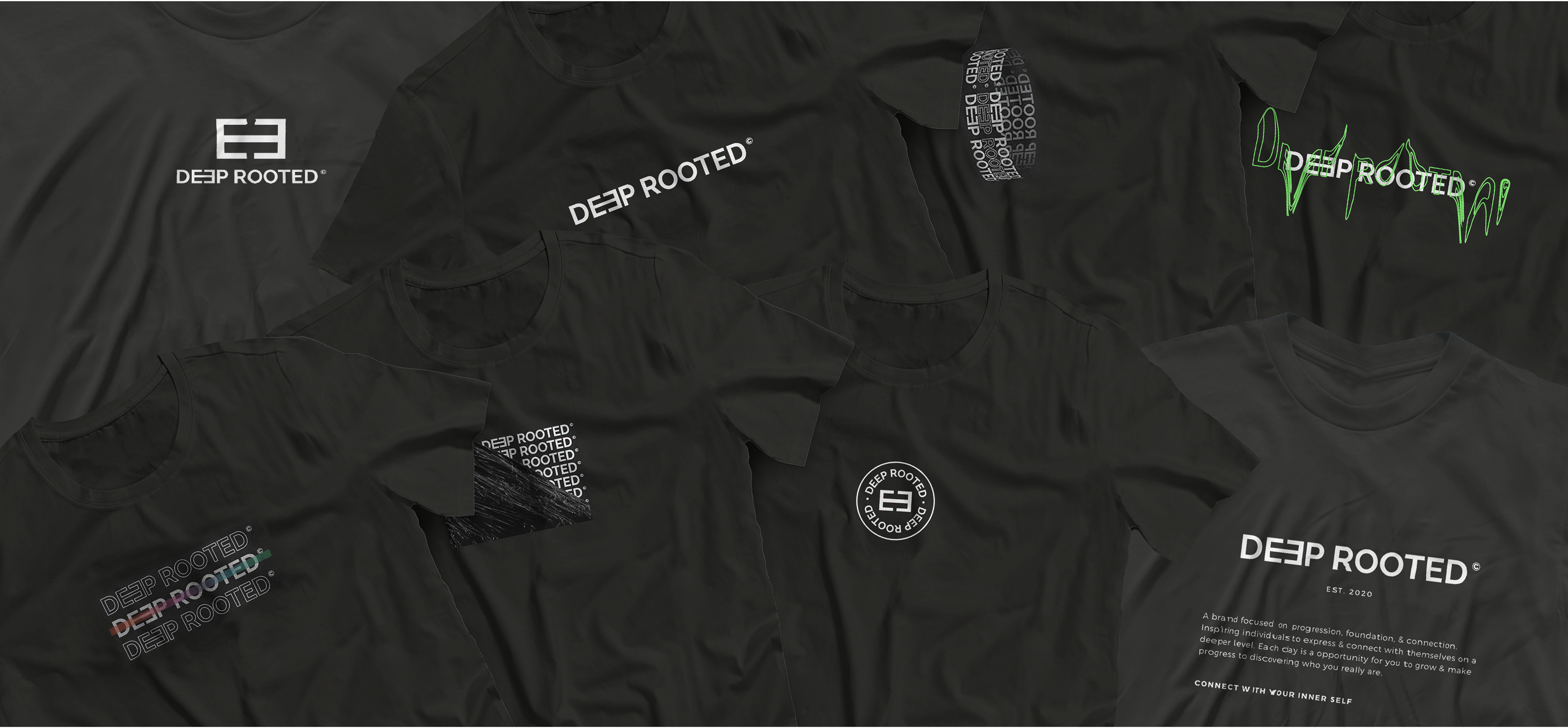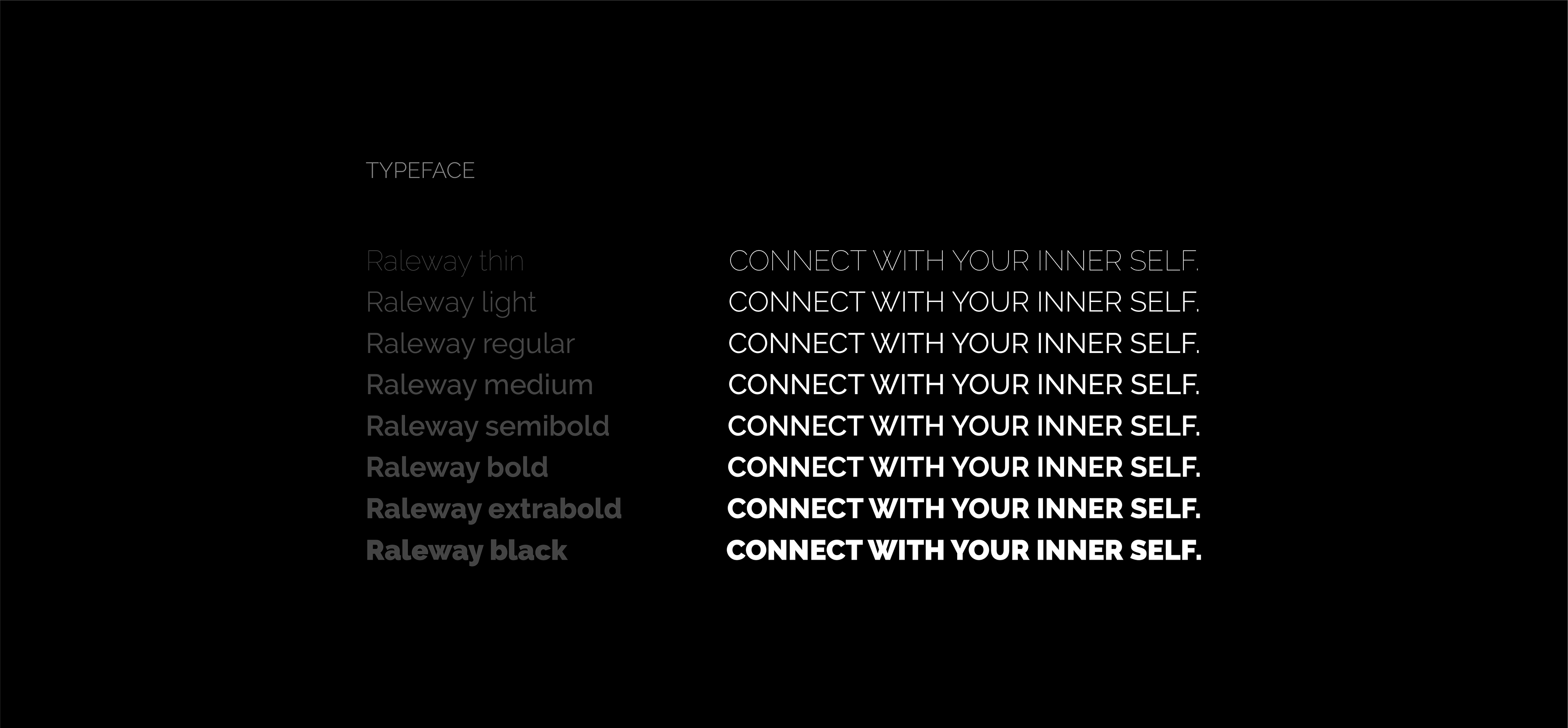 Art Direction: Iman Delic

Branding & Identity: Nadina Joguncic, Iman Delic
Web Design: Iman Delic

Social media marketing: Nadina Joguncic
Packaging Design: Iman Delic
Apparel Design: Iman Delic