As a part of a job application process for a Senior Graphic Designer position, I received a task to create a visual identity for an upcoming event: Mistral is coming to Banja Luka! The goal of the landing page was to answer any question a visitor might have about the meetup event (date, time, place, location, activities, etc.).
You can view the landing page design below. I created 2 versions of the page - light mode and dark mode.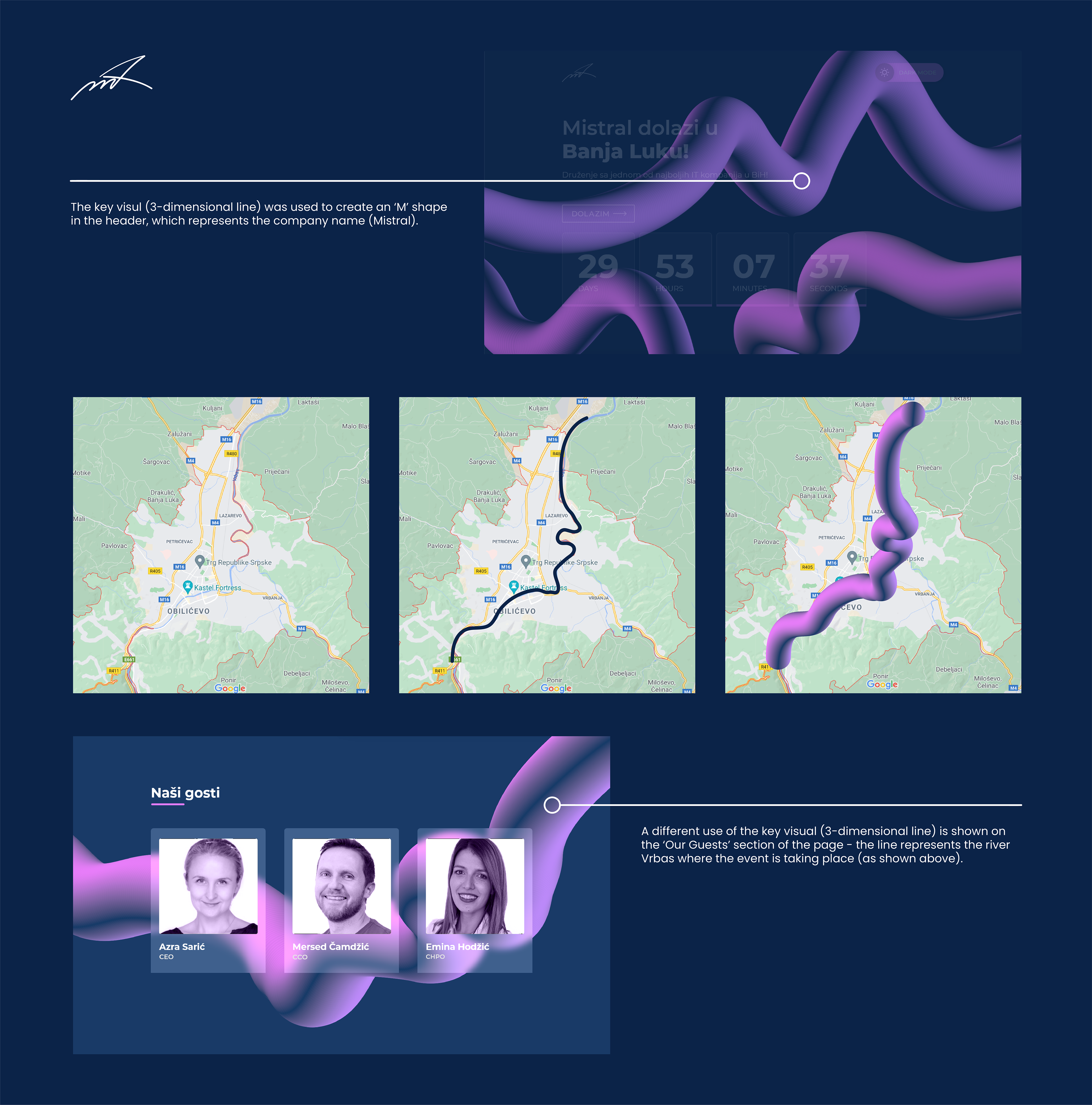 Another part of the task was to create event promotional materials for Facebook, Instagram, Viber, and Google. Using the key visual, I designed the promotional materials.